from tuscany, for the love of food
From Tuscany, for the love of food.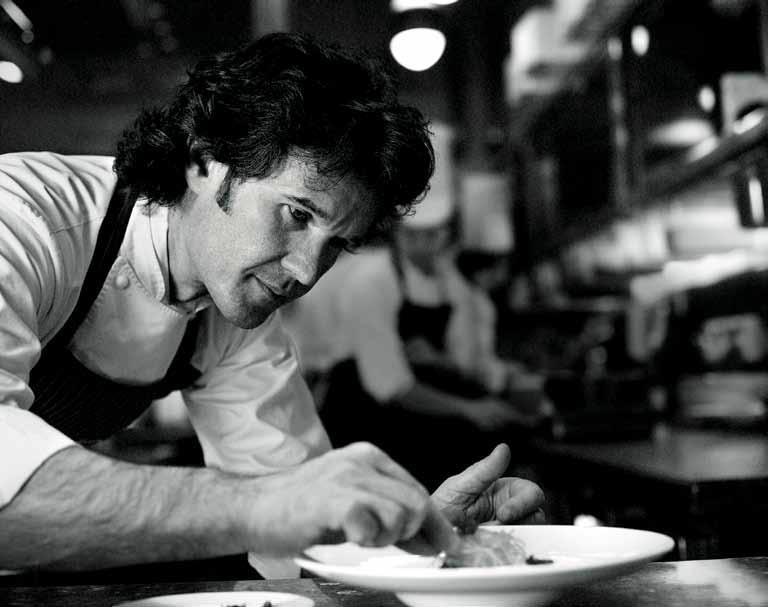 The story of the egg is as old as the world itself. Chef Carlo Cracco has simply changed the ending, showing that those who think it has reached its last chapter are indeed mistaken. And those who think it makes no difference which water is used to accompany the intense favour of his marinated egg
yolk are just as mistaken. To enhance the pleasures of the palate and bring out the unique savour of his recipes, Carlo Cracco chooses the perfectly balanced, velvety-smooth taste of Acqua Panna, from a beautiful nature reserve in the hills of Tuscany. The water you will fnd on the world's leading tables.
Afn de sublimer le plaisir du palais et de révéler les saveurs uniques de ses recettes, Carlo Cracco choisit Acqua Panna, une eau exceptionnellement équilibrée et douce, dont la source jaillit dans une magnifque réserve naturelle au coeur de la Toscane.
Afn d'accompagner à la perfection les dégustations des meilleurs vins, l'Association de la Sommellerie Internationale choisit Acqua Panna. Plus claire encore que le cristal, elle rafraîchit et reste particulièrement douce, sans jamais présenter la moindre amertume.